JL is a family-owned business, run and staffed by athletes. For over 30 years, we have been designing, engineering, and manufacturing technical training and racing clothing. Our employees repay our commitment to them with consistent, quality work--you'll recognize it in every garment we make!
JL started in the early eighties while Joline, our founder, was training and competing for the US World Team. Joline raced to a Silver Medal in the Open Women's Eight, Lucerne, '82. She designed and made trou and tights that worked for her, her rowing companions, and her husband, a track and field athlete. In the years since then, Ken, Joline's husband/partner, and Joline have developed JL Design Enterprises, Inc., a full-service sports apparel company specializing in customized uniforms for training and racing.
As a company we are committed to value and service. As a family we stand behind the integrity of our company. What this means to you is that we understand the importance of creating and maintaining team relationships. Ask any of the teams we work with about our communication, deliveries, and service. And ask about our products. You could talk to rowing and kayak coaches from the world level to club level. Talk to athletes from Olympic windsailing and canoing. Talk to cyclists, skiers, and track athletes. Ask them about JL products for training, lifting, running, and racing. We enjoy what we do at JL, and we think it shows.
Call us any time to ask questions or to locate a regional representative. We look forward to working with you and your athletes.
---
OUR *WILD OAR* PARTNERSHIP!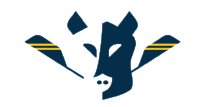 Back in December, we became close with the husband and wife owners of Wild Oar Crew. Our relationship has grown steadily since then, culminating in a very close collaboration on the USRowing project, with even more to come.
This is another family-owned business—Ken, Kate and I visited their factory this winter before we made any decisions.
We were amazed that another business could follow the same socially responsible path as ours, given the scale of their operation.  
Their facility is incredible, and their workers have some of the most sought-after jobs in the region. It is clean and follows the same sustainability practices as we do, and some that are even better.  

I've asked Kellen and Jonathan to briefly describe what they do and how:
 
"With a family owned and operated factory in an American Park in El Salvador, we are dedicated to socially responsible manufacturing and management practices. The factory is fully equipped with an on site medical clinic that sees 60,000 patients a year, a pharmacy, and offers competitive maternity benefits. Beyond healthcare, our factory offers free English lessons and houses a child development daycare as well as contributes to the community around us by participating in developing roads and bridges, building flood relief channels, and donating construction materials. Wild Oar's sustainability advancements are at the cutting edge, utilizing sublimation to save up to 2,700 liters of water for each garment manufactured. It is our goal to become the first industrial park in Central American to be 100% solar powered by 2020. By installing 8,000 rooftop solar panels, we will reduce greenhouse gas emissions and waste generation."
Our partnership with Wild Oar is a deep one—we are not only selling their active and athleisure garments, but we are also working on finding out how they can help us to improve our products. More to come!
---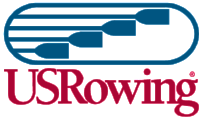 I don't know of many other circumstances for which the term "full circle" is as appropriate. Last year at precisely this time I was deep in battle against USRowing—this week we join forces. I would prefer a different set of metaphors, less "girding-of-the-loins"…but c'mon, sometimes you just have to play like comic book heroes.

Was it a tough choice to give it one more try? Oh yeah. Did I throw my heart at it? You bet.

Once again, the Crew Classic played a part in the story. At the event: on the beach; at our booth; on the path; in line at the porta potties… I connected with JL ambassadors, the referee corps, novice parents, Bargain Bin divers. Spoke with fellow rowing vendors, and the glitterati of national team alums, Olympians, and of course the management of USRowing.

What does everyone have in common? We are passionate about the sport. What does the sport need in order to succeed, to grow? Infrastructure. Leadership. Clean water. SafeSport. Retention past graduation. More seats!

By partnering with USRowing, we are not just putting trou on butts.

Our proposal (along with a kick-ass line of logo'ed clothing) includes the power of connection and groundswell, with the goal of growing the sport and making relevant our elite teams and the organization that supports them.

Without EveryRower (that's you) I would not be in business today. Your voices turned the tide last year--join me this time in celebrating what I hope will be an incredible partnership, JL, USRowing, and all of YOU!